Our 31st Board
These are the current members of the board of 2019-2020
Chair
Hi, I am Iris, the Chair of EPU for the academic year of 2019-2020. I am responsible for everything relating to EPU, so if you ever have any questions about EPU or American studies, don't hesitate to ask me!
E-mail: Chair@svepu.nl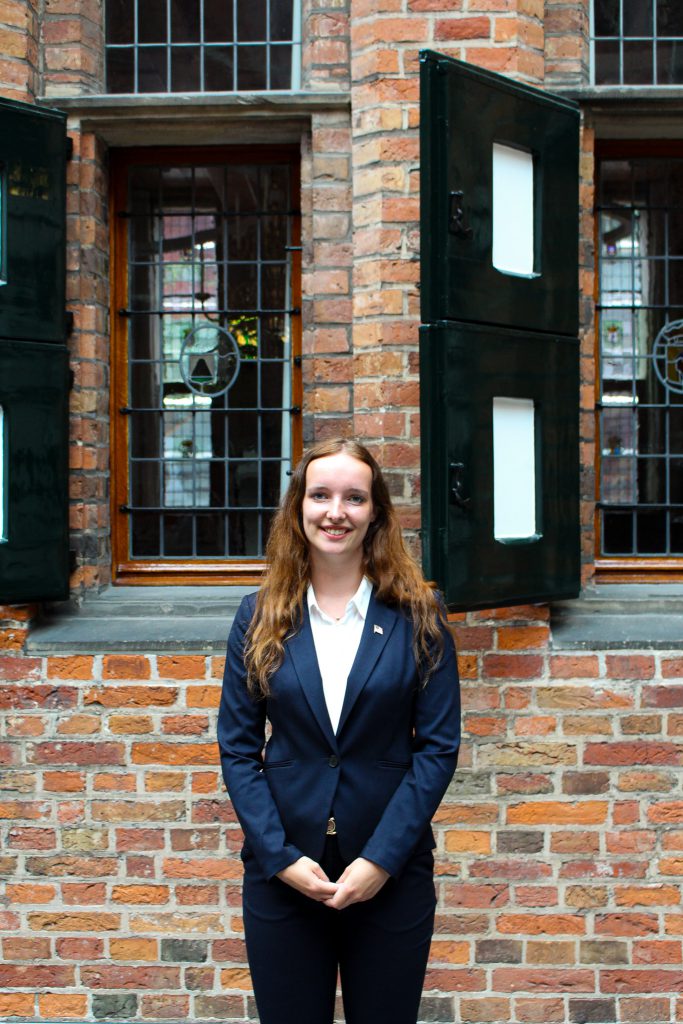 Secretary
Hello, my name is Leon, I am a second-year American Studies student, the second year representative in the Program Committee and your Secretary. That means that you can come to me with a question about our association, your membership or other problems you may have. You can also come to me for problems regarding your second-year courses.
E-mail: Secretary@svepu.nl Leonvddeure@gmail.com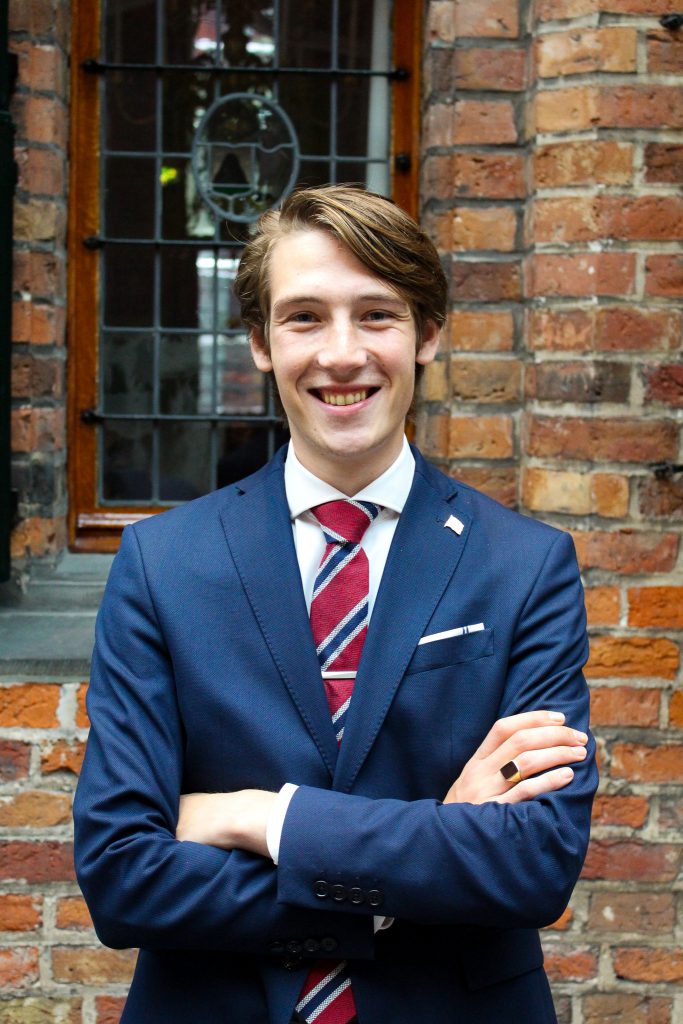 Treasurer
Hi! I'm Ivan, Treasurer of EPU for 2019-2020. My task is to make sure that all activities and committees of EPU are paid for. For any EPU money-related issues, don't hesitate to contact me!
E-mail: Treasurer@svepu.nl
Commissioner of Internal Affairs
Hi, I am Marinke and the Commissioner of Internal Affairs for 2019-2020. I will make sure that the committees of EPU do well over the year and help them out if any problems arise. Meaning that if you are part of one of our fun committees, you will often see me around!
E-mail: Intern@svepu.nl
Commissioner of External Affairs / Vice Chair
Hi! I'm Laura, EPU's Commissioner of External Affairs and Vice-Chair for 2019-2020. This means that I will be handling the contact with people and businesses outside of EPU. In addition, I'll accompany Iris to her meetings and help her where I can. If any external parties are interested in a collaboration with our study association, feel free to contact me!
E-mail: Comm.extern@svepu.nl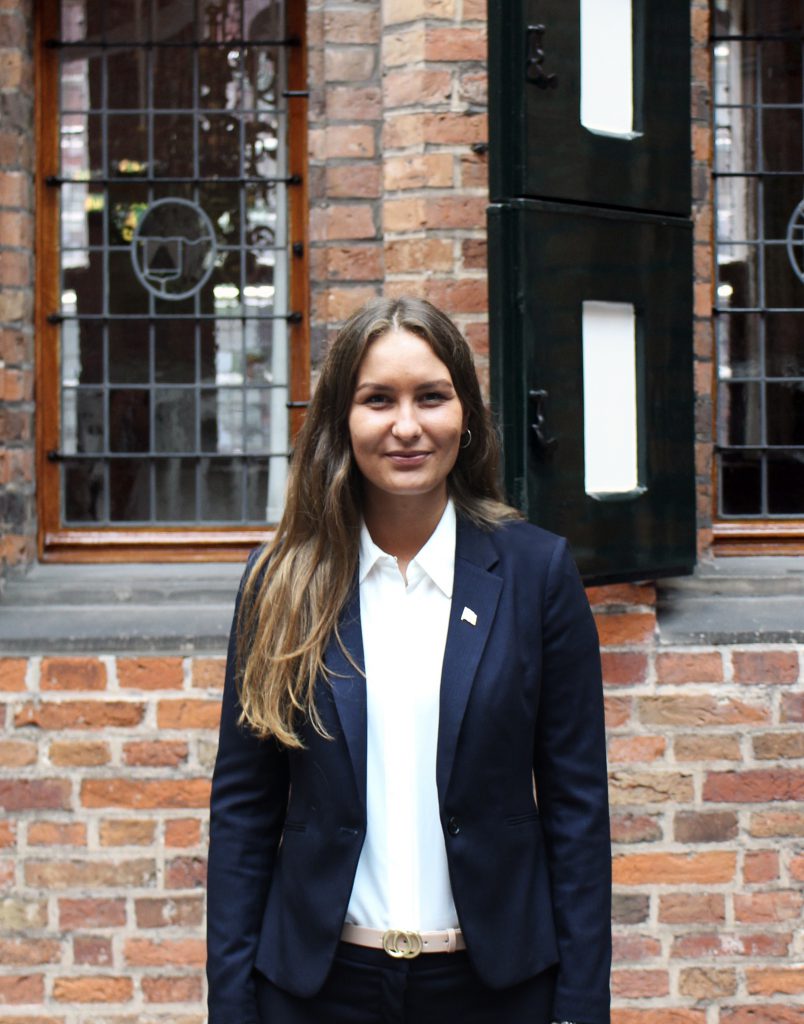 E Pluribus Unum

Not many words have been spoken that encapsulate the United States so well as these four – and the same can be said of American Studies. This is exactly why E Pluribus Unum, the original Latin phrase, is the name our study association bears: EPU's main goal is to unite all American Studies students, both from the Bachelor and Master programs. By doing so, we can represent the entire student body in their interests, and provide them with ample opportunities to expand those interests. Of course, bonding among the students is a priority as well.

EPU was founded in September 1989. Through the years its principles have remained the same. Nevertheless, tradition has never stood in the way of innovation in the association. Regular aspects such as lectures, monthly (themed) drinks, the introduction camp, and EPU's very own magazine (the American Studies Herald or ASH) have been supplemented with conferences, study trips abroad, and online ASH articles. With this vast array of activities, EPU has managed to create a cohesive body of enthusiastic American Studies students.

Furthermore, EPU's book sale in cooperation with studystore.nl allows students to buy their required books at a special, low price. For those that want to expand their own abilities, this is also a possibility: members can join one of our eleven (and counting) committees, which allows them to actively participate in EPU. Not only does this look great on your CV, but it's a great way of getting to know fellow students!
Even if you're not in an American Studies program, EPU still invites you to join the 'many': non-AS students can join as a companion, which gives you the same advantages as regular members! This is a great way of staying in touch with the association after you've finished the program, or if you're just generally interested in the United States and its surroundings.
Contact US
You can contact us using the form below if you have any questions regarding your membership, fees, upcoming events or other business. We try to respond within 24 hours.
You can also reach us via e-mail: Info@svepu.nl. Or you can e-mail our Boardmembers individually via the E-mails provided above.
Our adress is:
E Pluribus Unum
Oude Kijk in 't Jatstraat 26
9712EK Groningen