Below you can find our future events. For offline events, there is a sign-up sheet attached. You need to sign up, as we are dealing with a limited amount of spots available for all events, because we need to be able to keep our distance. Besides, we also need a participants list we can use for ourselves and/or for the place we are going to.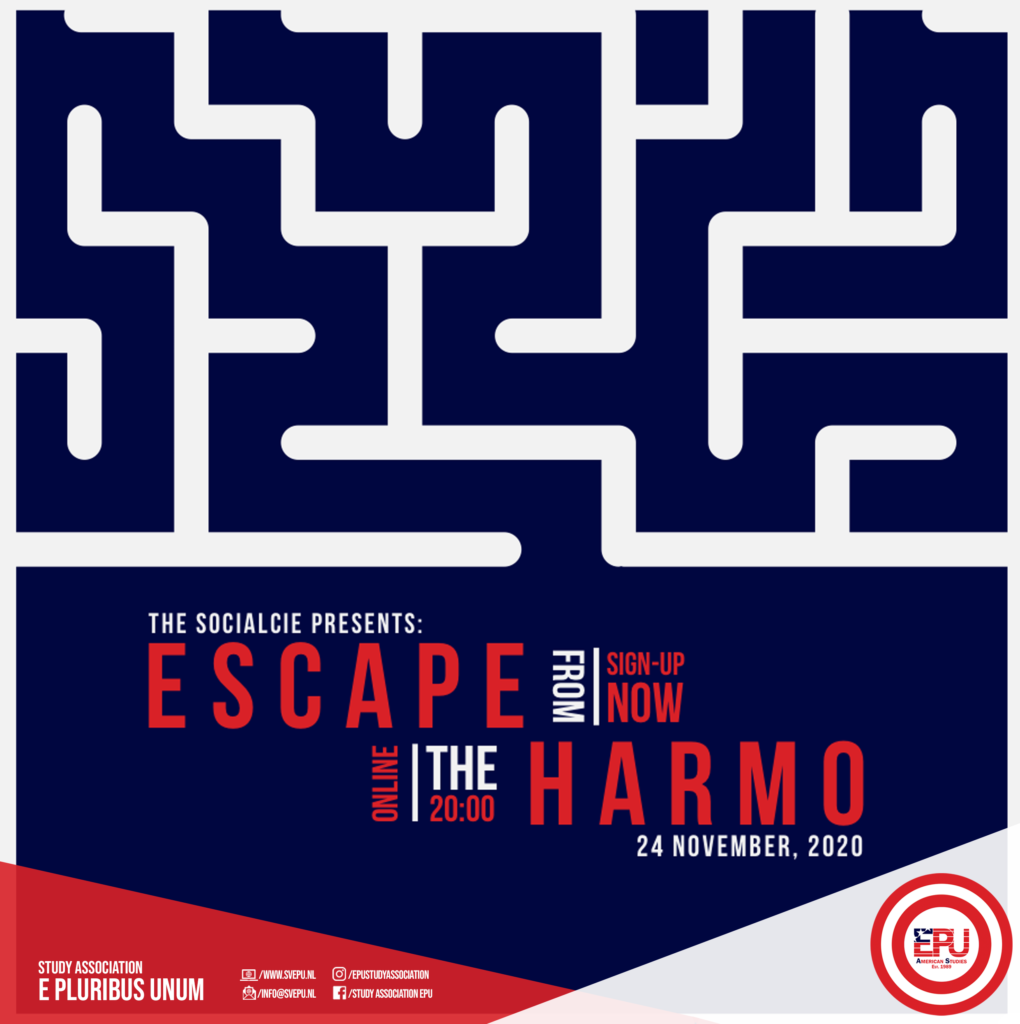 Escape Room| Sign up here

Dear EPUrians,

To escape from the daily struggle of exams, assignments, and seminars, the SocialCie will organize this escape for you. November 24th starting at 8 pm, we will organize an online Escape Room for you! Task for you is to escape the Harmony Building a.s.a.p. This will be possible by finding codes, use keys, and solve puzzles that you will do in teams assigned by the SocialCie! We will use EPU's Discord for communication. If you are interested in doing this challenge, you can sign-up!

We are very curious to see who are first to escape the Harmo! See you then!

Yours truly,

The SocialCie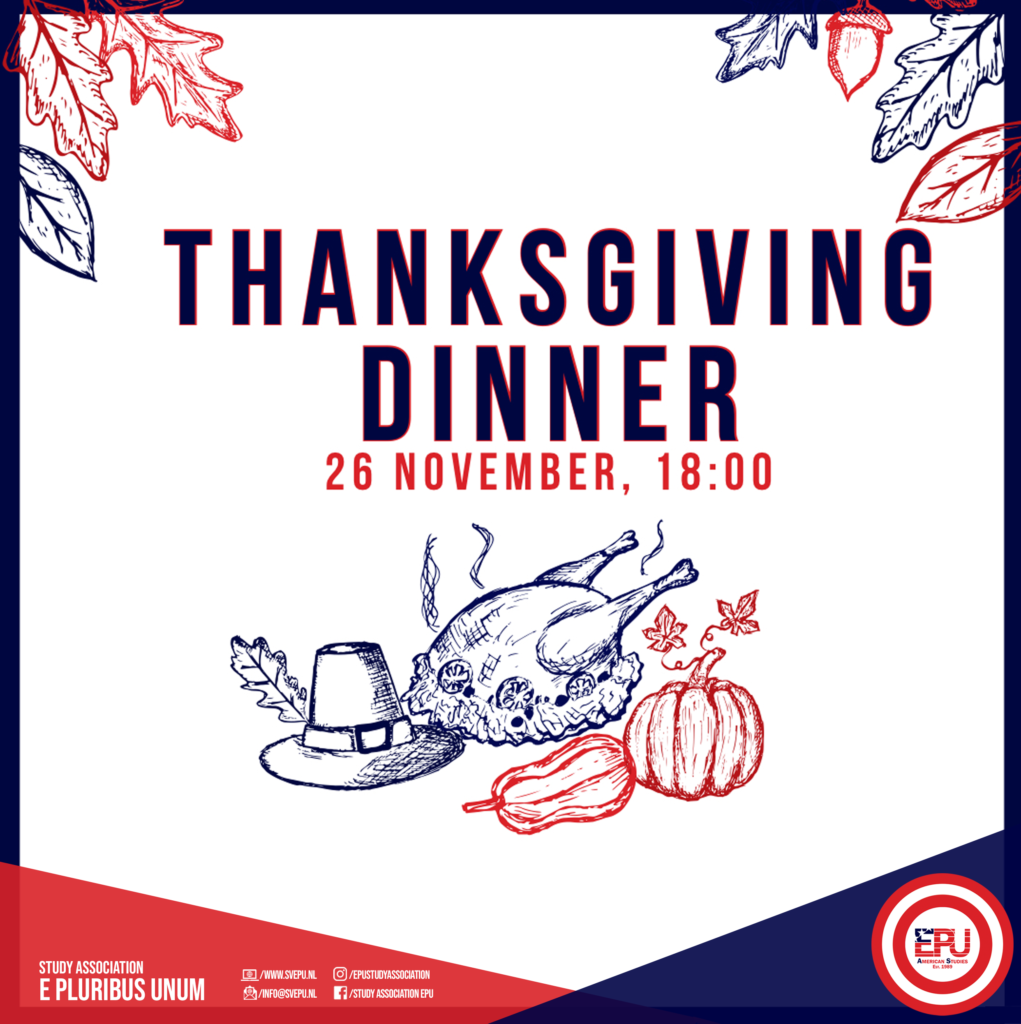 Thanksgiving Dinner| Sign up here

We're already halfway through November and that also means it is almost Thanksgiving! Unfortunately we cannot have our usual big Thanksgiving dinner at O'Malleys, but we did come up with an alternative. Instead of going out to eat, we will the deliver the food to you! If you are in Groningen on Thanksgiving Day you can sign up to enjoy our homemade three-course meal. The price will be around 5/6 euros!

Menu:
– Pumpkin soup with some bread
– Mashed potatoes | turkey (vegetarian option available) | roasted vegetables | cranberry sauce
– Apple pie

Love, The Board & SocialCie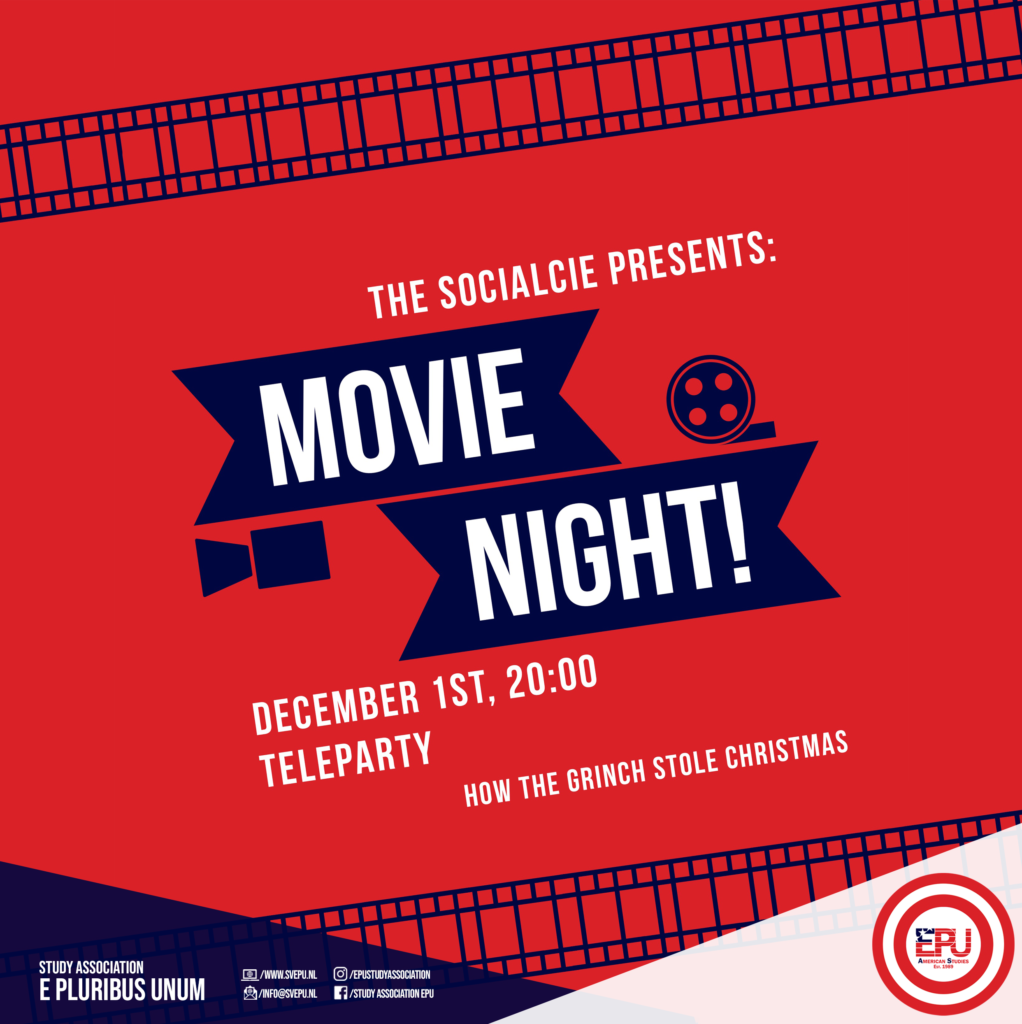 Movie Night

December means that it is time for cheesy Christmas stories, music, and MOVIES. We couldn't actually wait until the 24th of December, and so we decided to watch a Christmas movie on the 1st of December to start the Christmas feeling officially. We will have a Netflix Party, and what other movie fits this occasion better than The Grinch. Based on the poll held in the newsletter, we choose this movie and it is also my personal favorite Christmas movie of all time! The movie will start at 8pm and you are welcome to join at anytime you want.

Mary-Lou once said: "Nobody should be alone on Christmas"

The SocialCie would like to say: "Nobody should be alone on the 1st of December"

See you then 😉

xxx The SocialCie
Secret santa| Sign up here

FINAL INTROCIE EVENT!🎄🎁
Do you still think of those sunny days at the Noorderplantsoen when we first met? We've come so far since then and made friendships for life (or at least this semester). And now it's time for the IntroCie's final event, where we will get our holiday spirit on and bring some Christmas cheer to those who are near.

Sign-ups are now open for SECRET SANTA!

Here's how it works:
– You have until Sunday, November 22 (21:00) to sign up, after which we will ask you to fill in your wish list + all things nice about you on
– Then you'll receive a wish list from another hopeful participant
– With a budget of around €7,50 you buy gifts ánd, most importantly, incorporate some hints about your true identity. You can get creative with a poem, a drawing, or maybe the gifts can even give away who you are!
– The IntroCie will organize the collection and distribution of the gifts to ensure everybody's identity remains a secret.
– And then, on December 10th, we will unwrap our gifts together and guess everyone's identity on the EPU Discord.

We hope you Festive First-Years are as excited as we are!


xoxo, the introcie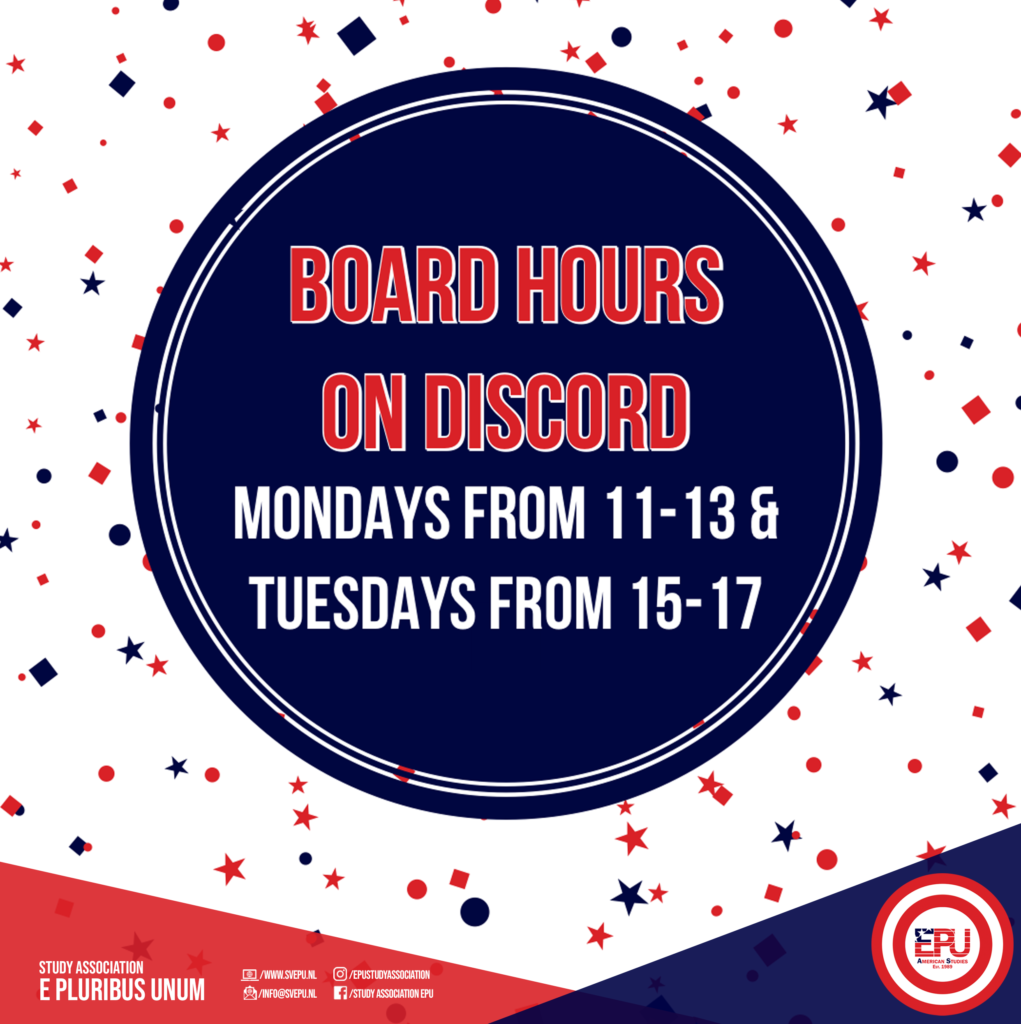 Board Hours on Discord 

Dearest members,

We know times are tough right now with even more restrictions for the next two weeks and an election that is stressing all of us out. We were really looking forward to seeing some of your faces again during the after exam chat, but we have decided to cancel this event due to the current situation.

However, we still want to talk to you. Some of you might have already noticed the option "Board Hours" on our Discord. From the 16th of November until at least the Christmas break we will have Board Hours on Mondays from 11:00-13:00 and on Tuesdays from 15:00-17:00. During these Board Hours at least two board members will be present on the "Board Hours" Discord for a chat. It's not necessary to register beforehand or anything, so feel free to join if you feel like you need a little social interaction or if you just want to hang out with us. We all feel isolated right now, but don't be afraid to reach out. If you haven't joined our Discord server yet, please do and log on anytime to see if anyone's available for a chat or to play a game. You are also very welcome to reach out to us anytime you have a big question or need a little chat (or anything in between).

Right now we see each other less, so we need each other more.


Lots of love,

The board

*If you have any symptoms of COVID-19, have been in contact with someone who has symptoms/has been tested positive, or are required to be in self-quarantine because of recent travels, do not come to offline EPU events! During our events we will follow the rules set by the Dutch government and RIVM.