Below you can find our future events. For offline events, there is a sign-up sheet attached. You need to sign up, as we are dealing with a limited amount of spots available for all events, because we need to be able to keep our distance. Besides, we also need a participants list we can use for ourselves and/or for the place we are going to.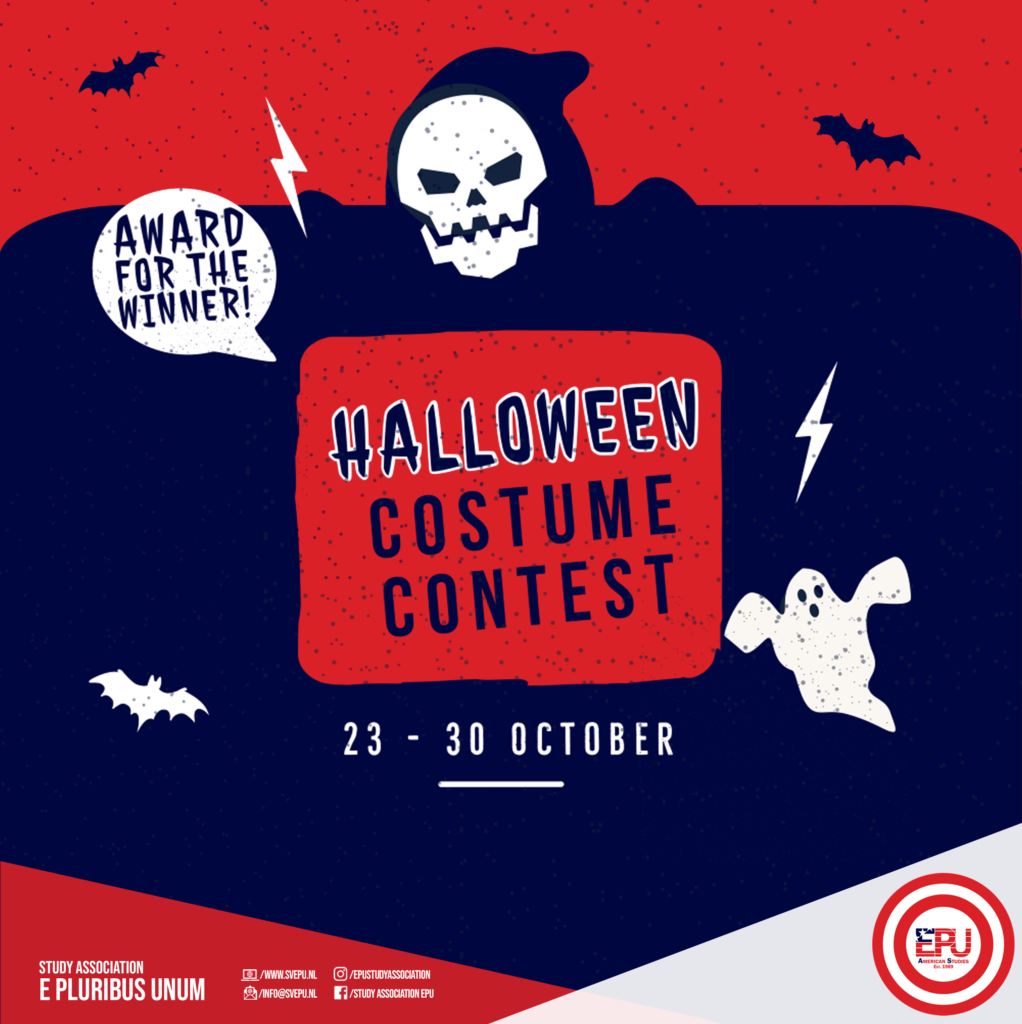 Halloween Costume Contest | Send in your pictures here
While we can't have a traditional Halloween party because of the biggest scare there is: a haunting pandemic, the SocialCie still invites you to share your spooky spirits with EPU with a Halloween Costume Contest! Starting October 23rd, you can send in your best picture of your spookiest Halloween Costume. On (Almost) Hallow's Eve (October 30th), we will announce the winner, who will receive a prize! Be creative! We can't wait to see what you all come up with!
xoxo,
The SocialCie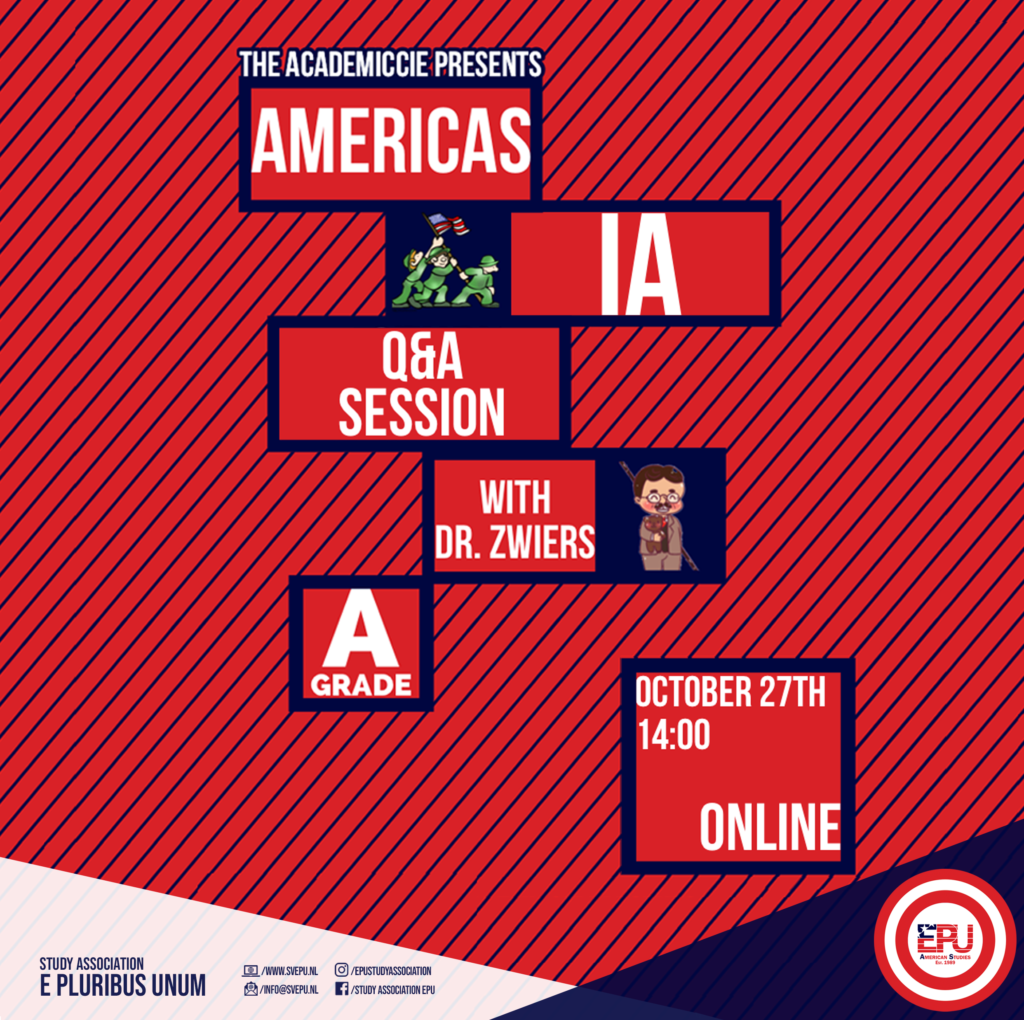 Q&A Session Americas IA

Is the New Deal getting to you? Are you going crazy because of imperialism, expansionism, communism and whatever other -ism they came up with? The AcademicCie understands the pain the Americas 1A causes all too well, which is why we have organized an online Q&A session! Here you have the opportunity to ask Dr. Zwiers all your questions in preparation for the exam.

Join us online on the 27th of October at 14:00!


Love,
The AcademicCie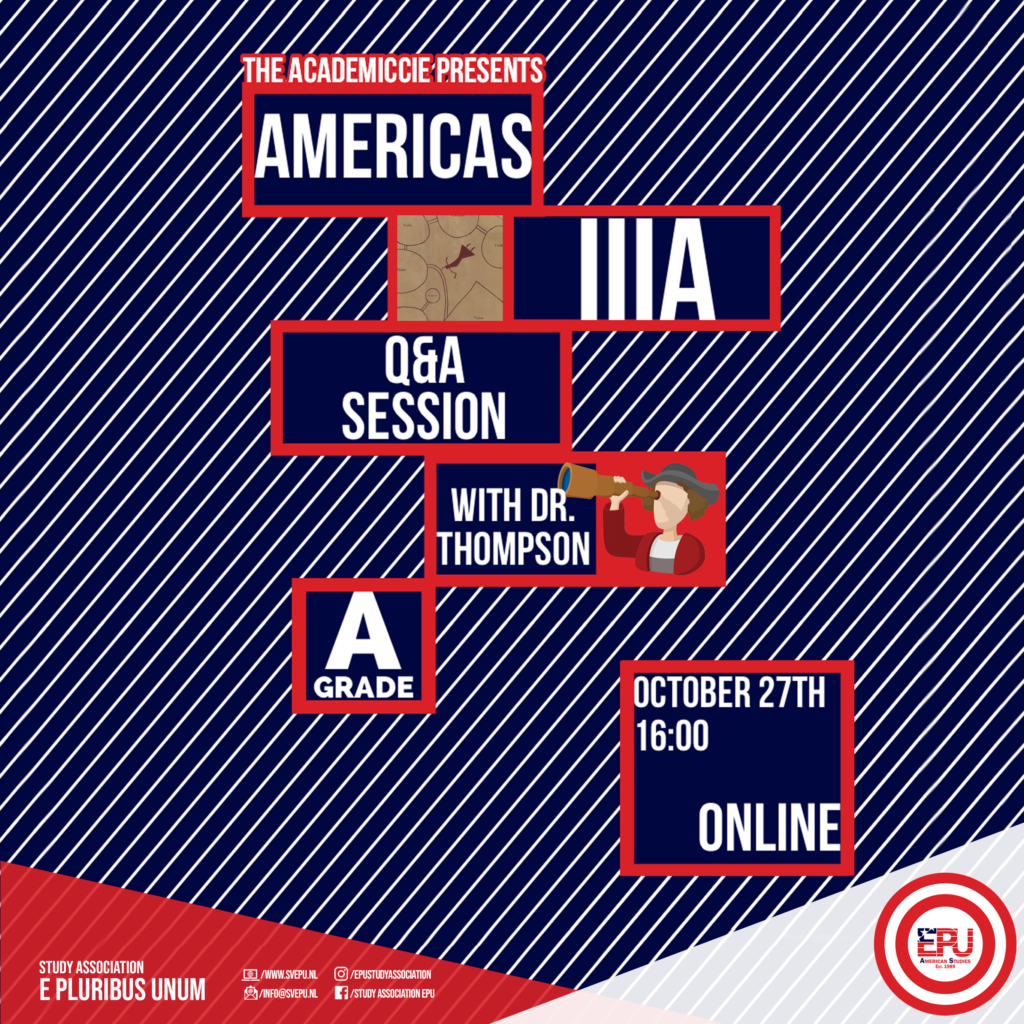 Q&A Session Americas IIIA

Can you not keep track of all the European dudes that came to the Americas between the 16th and 19th century? The AcademicCie doesn't blame you, which is why we have organized an Americas IIIA Q&A with Dr. Thompson.

Join us online on the 27th of October at 16:00 and ask all your questions!


Love,
The AcademicCie

*If you have any symptoms of COVID-19, have been in contact with someone who has symptoms/has been tested positive, or are required to be in self-quarantine because of recent travels, do not come to offline EPU events! During our events we will follow the rules set by the Dutch government and RIVM.